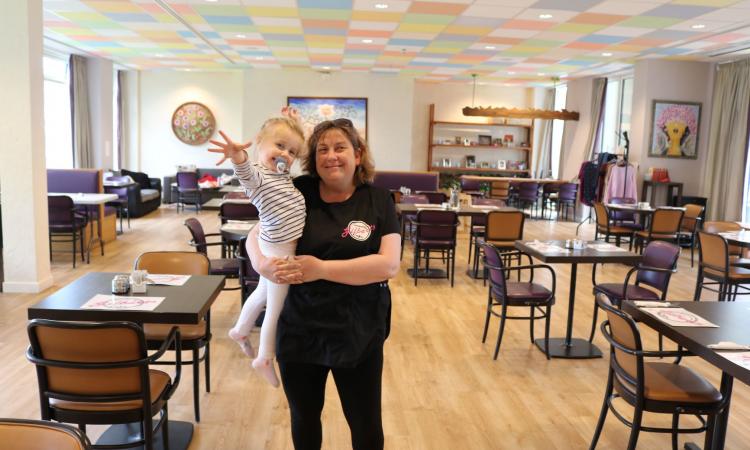 New lease of life for café at Le Grand Courtil
The café at Le Grand Courtil has reopened under new management following a tender process earlier this year.
Paula and Bridget Gilbert have taken over the premises, formerly known as the Magnolia Tree café, and transformed it into a family-run establishment aptly called Gilbert's Café.
Located in St Martin's at the extra-care development run by the Guernsey Housing Association (GHA) the café is open to all members of the public, not just residents, and offers a range of hot and cold food all freshly made on the premises and available for a dine-in experience or takeaway.
"Since we opened it's been wonderful to get to know the regular diners and meet new people," said co-owner Bridget Gilbert.
"Paula and I are excited to explore what we can do with the café for the residents and surrounding community to bring people together."
Steve Williams, chief executive officer of the GHA, commented: "When we went out to tender earlier this year we weren't sure whether we would be able to keep the café.
"We're thrilled that Paula and Bridget have taken the helm and not only do they provide fresh food daily but they have a great way with people which makes for the perfect environment members of the public can enjoy."
Opening times for the café are as follows:
Monday, Wednesday and Friday: 9am-8pm
Tuesday and Thursday: 9am-3pm
Saturday and Sunday: 9am-4pm